What did we look for?
We wanted to see if students understood various "dimensions" in genetics, so we identified specific modes of thinking to evaluate. The following links will bring you to selected illustrations (in .PDF format) from the NewWorm Assessment: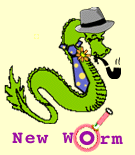 What did we find?
We implemented the NewWorm assessment with students in 43 secondary life science classrooms from 1996 to 1999. Although early results showed modest gains in science reasoning ability for all groups, there was no difference between classes using print (non-GenScope) and those using computer-implemented (GenScope) material. In final trials, however, GenScope and non-GenScope classes differed in two major ways.
First, student ability to reason about genetics improved using GenScope. By comparing user and non-user groups, we found the GenScope learning environment had brought about a fundamental, qualitative change in student thinking. This gain, absent in the typical biology classroom, provides evidence that technology-supported learning has value.
Second, improvements were even greater when students used computers in the classroom, rather than in computer labs. The two classes that used GenScope in the classroom significantly outperformed all other groups in all years. We're excited by these initial findings and are continuing our research to determine their long term significance.
What does this mean for the future?

The GenScope project is officially over. Our efforts are now channeled into a successor program BioLogica, where our research will focus on embedding into the software those curricular activities that were most successful in GenScope. For more information about BioLogica, write info@concord.org.
Coda
The students who used GenScope, compared to the students who didn't, attempted more complex problems during standardized tests. The experience GenScope users gained while manipulating the computer to learn genetics seems to have given them the confidence to try unfamiliar material. They took risks in solving problems that non-GenScope users simply passed by.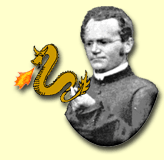 One more Tool
Between the first and second years of assessment, we developed a set of curricular activities designed to support student performance, called Dragon Investigations. Why? Data analysis from the first year revealed that very few students gained the kind of higher-level reasoning targeted both by GenScope and by current educational reform standards. In response, we developed this set of curricular activities in Portable Document Format (PDF) that use the familiar GenScope dragons to scaffold development of the domain reasoning represented by the NewWorm.
Print out and read Dragon Investigations and NewWorm Assessment.